The digital event is to take place at 8 am in New York, 1 pm in London, 2 pm in Oslo/Berlin, 6.30 pm in New Delhi and 9 pm in Manila.
A globally composed panel will address experiences on how to mainstream gender perspectives in journalism education with speakers from India, Nepal, Uganda, United Kingdom and Norway.
Program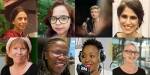 Moderator Elisabeth Eide, Professor Emerita, JMIC/OsloMet.
Opening by Violet Gonda, President, International Association of Women in Radio and Television (IAWRT).
Introduction by Professor Gita Bamezai (Indian Institute of Mass Communication) about the Special Issue – and the never ending struggle to keep gender on the agenda in educational institutions, as well as in the media.
Panel:
Samiksha Koirala, Lecturer, Nepal Open University
Karen Ross, Professor of Gender and Media, Newcastle University, UK
Hani Yousuf, journalist and writer, Maldives
Florence Namasinga Selnes, Postdoctoral fellow, Uganda/Norway
Greta Gober, IAWRT, Gender Mainstreaming Project, Poland/Sweden
Q&A.
The event will be live streamed on the International Association of Women in Radio and Television - Philippines Facebook Page. 
Background
The home page of JMIC on gender and journalism education (uni.oslomet.no). 
At the end of 2020, a Special Issue of the journal Journalism Education was published, edited by JMIC's Prof. Elisabeth Eide and Prof. Gita Bamezai of the Indian Institute of Communication, Delhi. The issue contains articles of interest for all those who are concerned with gender perspectives when educating journalists, and have articles from writers in Norway, India/South Asia, Italy, Nepal, Uganda and the UK. The idea of such an issue grew out of a conference on Gender, Journalism and Media, organised by JMIC in co-operation with partners at Universitas Indonesia, Depok in late 2019. The journal issue is openly accessible to all (PDF file from journalism-education.org).
More about the moderators/panelists

Elisabeth Eide

Elisabeth Eide is Professor Emerita (PhD) in Journalism studies at OsloMet – Oslo Metropolitan University, as well as an author and a journalist. She has worked extensively with journalism on climate change and conflict coverage, as well as media and marginalization of women and other groups. She has published or co-published 30 books, and a considerable number of research articles and chapters. She has received the Norwegian Media Researcher Association's communication prize as well as their honourable award, and Norwegian PEN's award for work on Freedom of Expression.

Violet Gonda

Violet Gonda is president of the International Association of Women in Radio and Television. An award-winning freelance political and human rights journalist based in the United Kingdom, she has, for two decades, helped to develop and implement alternative communications campaigns, including helping to set up a privately owned start-up satellite external shortwave radio station to report on the economic and political crisis in Zimbabwe. She is currently a fellow with the US-based National Endowment for Democracy's Reagan-Fascell Democracy Fellowship. During her fellowship program, Violet is documenting the role of hybrid media in the fight against competitive authoritarian regimes, using Zimbabwe as a case study. She is also examining the role of alternative media in the struggle for social justice and the attacks that journalists face in response to their work.

Gita Bamezai

Gita Bamezai Professor, a media and communication researcher, is the former Dean and Head of Communication Research of the Indian Institute of Mass Communication (IIMC), India. Bamezai has had four decades of communication and media research in various national institutions in India. As the regional coordinator, Bamezai led the IIMC, SWAN & ISID study on 'Women in Media' in South Asia, and coordinated ICSSR study on Women in News and Entertainment Media in India in 2020.

Samiksha Koirala

Samiksha Koirala is a Nepal based media researcher and teaching at Nepal Open University. Her publications and research interest are in the area of gender and journalism, media representations, safety of journalists and digital harassment. She holds a doctoral degree from University of Oslo. Koirala has more than 10 years of experience as a journalist in print and broadcast media.

Karen Ross

Karen Ross, PhD, is Professor of Gender and Media at Newcastle University, UK. Her teaching and research are focused on issues of gender, media, politics and society. She has published numerous papers and books on this topic and her latest (edited) collection, the International Encyclopedia of Gender, Media and Communication was published by Wiley Blackwell in autumn 2020.

Hani Yousuf

Hani Yousuf is a journalist and writer with a decade of experience working on race, migration, culture and gender. She has lived in, and reported from, the USA, Europe and South Asia and has worked to improve the conditions of racialised and migrant women in Western newsrooms. Yousuf is an alumna of the Columbia University Graduate School of Journalism in New York, USA.

Florence Namasinga Selnes

Florence Namasinga Selnes, PhD, is a media, journalism, and communications professional and educator with over 10 years experience in research, teaching and consultancy. Her research interests relate to: Young people and social media, journalism, ICTs and social media, media and gender, media and political communication. Currently, Florence is a postdoctoral fellow at OsloMet Department of Journalism and Media Studies under the U-YouPa project. U-YouPa aims at investigating how young people in Europe participate in different digital media platforms.

Greta Gober

Greta Gober PhD is a Postdoctoral Fellow with the Leading Research Environment in Global Media Studies and Politics of Mediated Communication in the Department of Media Studies at Stockholm University in Sweden. Greta's research focuses on production culture, communication and gendered power relations and identities in the media industry. She is currently investigating how news media organizations are responding to online abuse female journalists are experiencing in Sweden. Greta is the Vice President of the International Association of Women in Radio and Television (IAWRT) and has recently published a Handbook on Working Towards Gender Equality in the Media (2019), based on IAWRT's members experiences of working towards that goal in the Global South.