In this Lecture professor Galster will present his new book: Making Our Neighborhoods, Making Our Selves.
Urbanists have tried for decades to define exactly what a neighborhood is. But behind that daunting existential question lies a much murkier problem: how do you make neighborhoods productive and fair for their residents? In this book Galster delves deep into the question of whether American neighborhoods are as efficient and equitable as they could be—socially and financially—and, if not, what we can do to change that.
Galster aims to redefine the relationship between places and people, promoting specific policies that reduce inequalities in opportunity. Drawing on economics, sociology, geography, and psychology, Making Our Neighborhoods, Making Our Selves delivers a clear-sighted explanation of what neighborhoods are, how they come to be—and what they should be.
Meld deg også gjerne på seminaret: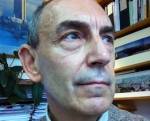 About the George Galster
George C. Galster is an Hilberry Professor of Urban Affairs and Distinguished Professor, Emeritus at the Department of Urban Studies and Planning, Wayne State University, Detroit, USA.
His field of research covers
Metropolitan housing markets, neighborhood dynamics, neighborhood effects, urban poverty, racial discrimination and segregation, residential reinvestment, community lending and insurance patterns.
Galster is an active and productive member of the NOVA research project "Social Inequality and housing over the life course: good chances or lucky outcomes?" financed by the Research Council of Norway.
Galster has a long list of awards. Among the latest are:
"Contributions to Field of Urban Affairs" Award, Urban Affairs Assoc., USA, in 2016
8th most-cited author in ISI-Social Sciences Citations index "Urban Studies" category, 1990-2010 (Kong & Qian, Urban Studies), world, in 2017.
Book reference: Making Our Neighborhoods, Making Our Selves, University of Chicago Press, 2019