Ley Muller (33) had always wanted to work within the social welfare system, but as a native of the United States, she had limited knowledge about alternative approaches to organising social services.
As a 23-year-old, Ley applied for the Master's Programme in International Social Welfare and Health Policy (MIS) at OsloMet—and moved to Norway.
Ley grew up in Boston, but has since settled in Trondheim, where she works as a senior researcher at the Norwegian Institute of Public Health (NIPH).
The world-renowned Scandinavian system
Her primary motivation to enter the MIS programme was to learn about different ways to structure welfare systems.
"Most of my experience was from the US, but was influenced by a year in Austria. While there, I learned that there were better ways of providing important social services. I wanted to learn about these services in order to come back to the US and improve social policies," she says.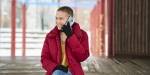 Her focus was particularly on interventions to prevent homelessness and get people re-housed.
"Everyone knows the Scandinavian system is the most generous, so the setting of the MIS programme seemed perfect," she explains.
Ley realises it might sound silly, but in a large country like the US, most people don't get exposed to different systems. And without exposure to different systems, it can be challenging to approach the system we are familiar with with a critical eye.
A tuition-free master's degree
Before entering the MIS programme at OsloMet, Ley studied Political Science and German—both in the US and in Vienna, Austria.
"Thanks to a scholarship, I was lucky to get into a bachelor's programme in Political Science at Wellesley College. It is a women's only university; Hillary Clinton actually went there. But I thought it was impossible for me to get into a master's programme, especially in the US where the tuition is way beyond what I could afford."
As an international student from the US, you can't get Norwegian student loans, so Ley had to raise the money to prove she could support herself each year. But there were no tuition costs—in Norway, university studies are nearly free of charge.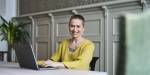 The entire world inside of one classroom
In class she met fellow students from all over the world: Russia, Ghana, Palestine, Uganda, Tanzania, Serbia—and two Norwegians.
"I had no idea that I would meet people from all over the world, and because of the work requirement we all had, there were people who had worked first-hand in the different systems that I was interested in learning about. On a personal level, it was inspiring to meet such smart and motivated people from all different cultures to share the experience of being an immigrant in Norway with."
"Their experiences and opinions were all part of our education," Ley continues. "We were able to challenge each other in ways we never would have been able to if we had only worked with Norwegians, Americans, or any other single nationality."
What? No homework?
Ley discovered one major difference between the Norwegian and American educational settings: As a master's student in Norway, you shouldn't expect your teacher to check your homework.
"I was absolutely shocked by not having any regular homework, and then suddenly having these huge exams."
"I didn't really understand the 'responsibility for your own learning' principle. I didn't understand that I had to make myself follow the curriculum and the reading, even though no one was going to give me tests along the way, quiz me, or require essays. And then when the first semester's exams came, I almost fell over," Ley confesses.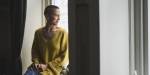 Ley chose not to prioritise socialising with other students, because she wanted to learn Norwegian as fast as possible. She also did not attend group study sessions. She eventually realised that was a mistake if she wanted to perform well on her exams.
From master's to PhD to researcher
Ley wrote about drug addiction in her master's project, and immediately got a PhD position. Her master's supervisor became her PhD supervisor.
"Through keeping my eye out for continual training and education even after my PhD, I ended up in a workshop held by someone at the Norwegian Institute of Public Health. That helped me get my current position," she explains.
Ley has reconsidered her original plan to return to the US and help improve the welfare system there. For the time being, she has no plans to return to the US.
I like living in Norway and I love working at NIPH. I conduct secondary research – evidence synthesis – the analysis of the evidence base that directly impacts new guidelines and policies related to health and social services. – Ley Muller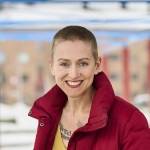 She also leads a machine learning team, in which they work with disruptive innovation.
"It's all about how we can change and really improve our current practice, in order to produce better products for the Norwegian Directorate of Health, the Norwegian Labour and Welfare Administration, and the Directorate of Children, Youth, and Family—the whole social welfare system."
"My machine learning team is predominantly international. Working with people with different backgrounds is a plus, and that was a skill I really grew while in the MIS programme."