Childhood obesity is an increasing problem also in Norway. As one of many measures taken to combat this problem, the health authorities would like to identify the role marketing of unhealthy food and drink plays in this regard.
"There is a link between excess weight and marketing of unhealthy food and drink", says Kamilla Knutsen Steinnes at Consumption Research Norway (SIFO), OsloMet.
Together with Vilde Haugrønning, she has conducted a pilot project under the auspices of the World Health Organisation (WHO). Many European countries, as well as Canada, are involved in the project, and Norway is first off the mark.
Adverts for pizza, meat and fizzy drinks
By means of an app, researchers have mapped the types of adverts children and adolescents encounter on their phones when using Facebook, Instagram, Twitter and YouTube.
They found that food and drink are among the many products competing for children's attention.
Out of 5,076 adverts, one in ten advertised food and drink. The researchers believe this number would be even higher if Snapchat and TikTok had been included.
The ten most advertised food products were pizza, processed meat, beef burger, processed fish, ice cream, sweetened drinks without added sugar, milk chocolate, energy drinks, oatmeal and sweetened drinks with added sugar.
WHO more stringent than Norway 
Under WHO's guidelines, eight out of ten of these adverts are not allowed. In Norway, the rules are less stringent. There is no national regulation, but the industry itself regulates what type of adverts they run.
"Self-regulation only applies to marketing aimed at children under the age of 13, while children over 13 are not covered by the arrangement", Steinnes explains.
"Teenagers are especially exposed", Vilde Haugrønning adds.
Tailored marketing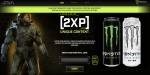 The app captures adverts tailored to children's activities. The child is the main user of the device and the social media platforms installed on it.
"For example, we found an ad for ice cream, fronted by pop artist Astrid S, and an energy drink ad featuring gaming characters, both clearly aimed at children and adolescents", says Haugrønning.
WHO's rules state that marketing of energy drinks to children and adolescents is not allowed. In Norway, this is up to the industry's own self-regulation, which only applies to children under the age of 13.
Potentially even higher pressure from advertising
"Since the digital landscape is changing all the time, it's difficult to gain good insight without monitoring the children", Haugrønning says. "We have used the best method available at present."
The method has some weaknesses, however. The app only captures paid ads marked as sponsored, not product placement or ads posted by influencers.
"That means children are exposed to even more pressure from advertising than we are able to document."
The impact of influencers 
"We know from previous studies that influencers have a significant impact. When they promote unhealthy food and drink, it may influence consumption, attitudes and preferences", says Steinnes.
"Previous studies indicate that, when an influencer shows unhealthy food, their followers want to eat that food afterwards. If they promote healthy food, on the other hand, children don't crave it in the same way", she explains.
The children also say that they believe influencers have a bigger impact on them than they realise.
The current regulations do not adequately protect children and adolescents
Steinnes and Haugrønning's study is unable to verify that there is a direct link between unhealthy food marketing and child obesity. But they point out that the current regulations do not afford children and adolescents sufficient protection.
We propose that the authorities review the regulations and the age limits. Perhaps Norway's guidelines should be better aligned with WHO's guidelines.
"The regulation of digital marketing of food and drink is a challenging area politically speaking, and one we have little knowledge about. Many people call for better and more extensive regulation", says Steinnes.
 "We propose that the authorities review the regulations and the age limits. Perhaps Norway's guidelines should be better aligned with WHO's guidelines. Today, only children under 13 are protected, whereas it's actually adolescents over the age of 13 who are most frequently subjected to advertising. All children need protection online."
"This new study completed by Norway, using WHO/Europe CLICK framework provides some of the most convincing data we have seen so far, to demonstrate the extent of this issue. It renews our attention to reconsider how suitable are current policies to protect children in the WHO European Region from marketing pressure.  WHO Regional Office for Europe is committed to work with Member States to further improve our methods for monitoring and restricting digital marketing of unhealthy products to children." 
– Dr Kremlin Wickramasinghe, Acting Programme Manager for Nutrition, Physical Activity and Obesity, WHO Regional Office for Europe.
Background to the study
In Norway, it is the industry, in this case the food and drink manufacturers, that regulate the type of advertising they present to the market. They are less stringent than WHO's guidelines. The arrangement is controversial, and that is precisely why the authorities wanted to evaluate it. SIFO was given the task of investigating what sort of food and drink marketing children and adolescents are exposed to on their mobile phones.
The researchers used a method developed by WHO European Office for the Prevention and Control of Noncommunicable Diseases. The data from Norway will be included in a comprehensive report including data from all over the world.
Download the report
Kamilla Knutsen Steinnes and Vilde Haugrønning: Mapping the landscape of digital food marketing: Investigating exposure of digital food and drink advertisements to Norwegian children and adolescents. SIFO report No 17-2020