Heidi Gautun, a researcher at NOVA, recently participated in an extensive mapping process together with experts from several other European countries. The organiser of the study was Vilans, the national Centre of Expertise for Long-term Care in the Netherlands (see accompanying fact box).
Norway and Denmark stand out
Norway and Denmark distinguish themselves among countries in Europe. Both countries had few deaths, both among the population as a whole and in elderly care institutions.
"Norway and Denmark acted quickly and implemented a national lockdown at an early stage of the pandemic, thereby preventing any major infection outbreaks in society as a whole, as well as in the elderly care institutions."
This was particularly fortunate at the start of the pandemic, when nursing homes in many countries lacked infection control equipment and test equipment.
"Of the two countries, Norway compares favourably to Denmark. Even so, Norwegian nursing homes desperately need more resources. Many staff members have faced an increasing workload and a great deal of mental stress during this period,"
Relieved the hospitals
Gautun points out that there may also be other reasons why Norway fared so well.
"Norway stands out in that we have, to a large extent, transferred tasks from the specialist health service and hospitals to the municipal health and care services. We have competent municipalities that are used to adapting quickly and carrying out new tasks."
This means that the nursing homes have relieved the hospitals during the pandemic. Compared with other countries, Norway also has more nurses on staff at elderly care institutions, as well as nursing home physicians who visit the homes regularly.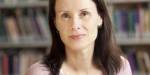 "There are major differences in staff levels, expertise and available equipment between municipalities and nursing homes, but many Norwegian nursing homes have been better prepared to implement infection control measures, test, isolate and even treat COVID-19 patients than those in other countries."
For example, the high death rate in elderly care institutions in Sweden is due to a high infection rate in society at large, but also to a very low level of expertise and poor quality of elderly care.
Not enough attention paid to the nursing homes
However, there are several things that Norway could have done differently in relation to elderly care during the pandemic.
"The central health authorities in both Norway and other countries weren't very concerned with elderly care institutions at the start of the pandemic. They mostly focused on the hospitals," Gautun explains.
She emphasises that, particularly in the beginning, there was a pressing need to ensure that not only hospitals, but also nursing homes, had enough infection control and test equipment. The municipalities and elderly care institutions also needed knowledge and guidance on how to handle the pandemic.
"This was a national crisis. Although the municipalities are responsible for elderly care, the authorities should have taken more control at the national level and not left everything up to the individual municipality."
Ban on visits had major consequences
After a few weeks or months, all countries, with the exception of the UK, introduced a national ban on visits.
Particularly from summer 2020, all countries have had debates on the consequences of the national bans on visits to nursing homes.
"The ban on visits has had major negative consequences for residents and next of kin. Do these consequences make up for the positive effects, namely preventing infection, illness and death?" Gautun asks.
The mapping shows that the length of the ban varied from country to country. In Norway, the national ban on visits lasted from 1 April 2020 to 27 May 2020.
The ban on visits has had major negative consequences for residents and next of kin. Do these consequences make up for the positive effects? – Researcher Heidi Gautun
"However, the ban on visits was upheld in some places, even after it was lifted nationally. At the same time, throughout the pandemic, and even now, the central health authorities have ordered the municipalities to organise visits in compliance with infection control measures," she says.
The strictness of the nursing homes' rules has varied.
Only Denmark is back to normal
In the final expert group meeting before the summer, it emerged that only Denmark's nursing homes have returned completely to normal. They have lifted all restrictions on visits. Norway still has national guidelines, but with local variations.
"Whether these guidelines do the nursing home residents more harm than good is a matter for debate," says Gautun. 
She says that we have inadequate knowledge about when and to what extent the different municipalities have eased restrictions in nursing homes.
"We need to obtain an overview. We must ensure that this does not become the new normal."
Need more resources to get back to normal
Gautun underlines the importance of allowing nursing homes to get back on their feet.
She refers to a report by the Centre for Care Research in 2021 (omsorgsforskning.brage.unit.no). It concludes that not only have the nursing homes needed extra resources due to infection outbreaks and treatment of infected residents, but also because the nursing homes have spent so much time on infection control measures and facilitating visits.
Several maps have shown that nursing homes were very short on staff even before the pandemic.
"The workload was already significant. After what they've gone through over the past year and a half, there is a risk that even more staff want to resign from their nursing home jobs."
No bonuses for nurses in Norway
In many of the countries that participated in the mapping, nurses were given COVID bonuses because of their extra workload during the pandemic. This did not apply to nurses working in nursing homes in Norway.
"There are no such national schemes in Norway, but some municipalities have implemented their own schemes," says Gautun.